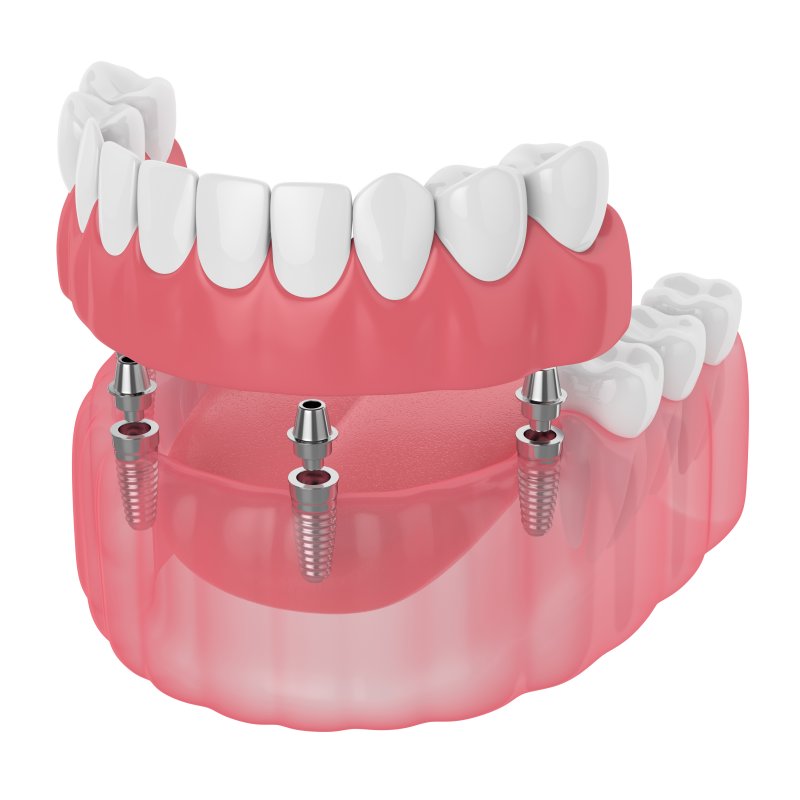 Are you missing teeth? One of the great things about living in today's world is the fact that you no longer need to settle for gaps in your smile. There are a variety of different tooth replacement options out there to choose from, like dental implants. However, there are several different types of dental implants. Continue reading to learn about the three different varieties of dental implants so you know which one could be right for you.
Single Dental Implant
This is the type of dental implant that you probably hear about the most. When you are missing one tooth, it can typically be replaced with just one single implant with one crown on the end. You can lose a single tooth for a variety of reasons, including decay, injuries, and other oral health issues. After the titanium implant is placed, a crown will be custom made to be the exact size, shape, and color needed to blend in with the rest of your smile.
Implant-Retained Dental Bridge
Most of the time, a bridge consists of two dental crowns on either side of the missing tooth with an artificial crown between them. Instead of having the crown overtop adjacent teeth, they can be supported by dental implants. Depending on where you are missing teeth in your mouth, you could have multiple teeth supported using fewer implants. The process is very similar to the process of getting a single tooth implant, except the middle teeth of the bridge will not have an implant directly underneath them.
Implant-Retained Denture
A full denture is an artificial arch of teeth that rests on your gumline in order to give you the appearance of a full set of teeth and restore chewing power. What makes an implant-retained denture different is the fact that is supported by four or more dental implants rather than your gums. This helps to prevent bone loss and offers greater stability than a traditional denture does. Once the implants are healed, the custom-made denture will fasten to the dental implants. This helps to restore both the smile and confidence of patients without many of the cons of traditional dentures.
Whether you are only missing one tooth, or you are missing all of your teeth, dental implants may be the right option for you. You will be showing off your restored smile in no time!
About the Author
Dr. Afshin Azmoodeh is an experienced dentist who has been practicing for nearly 20 years. He earned his dental doctorate from the Texas A&M College of Dentistry and is a proud member of the American Dental Association. To learn more about dental implants or to schedule an appointment at his office in Carrollton, visit his website or call (972) 820-7294.