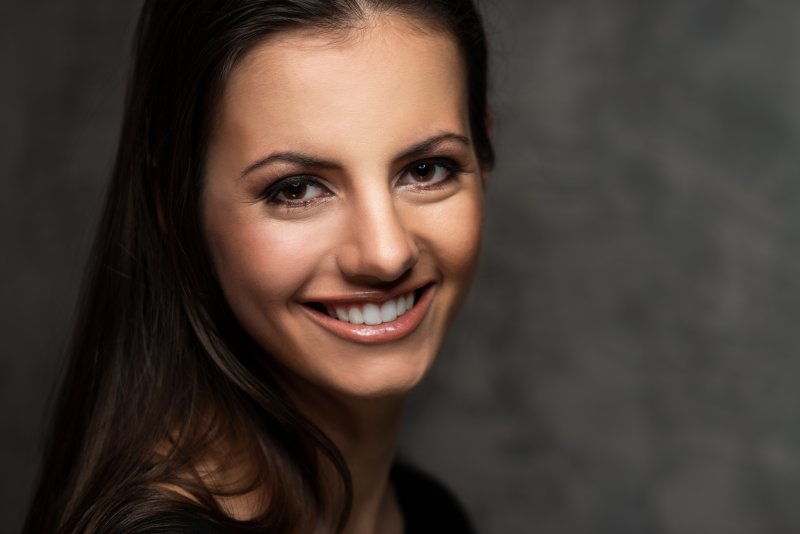 Have you noticed one or some of your teeth turning a gray or dull color? Do you find yourself typically hiding your smile when taking photos? If you're concerned about the color of your pearly whites, you aren't the only one. Thousands of people struggle with discolored teeth, which can be due to dental trauma, particular genetic conditions, certain medications, and natural aging. Whatever your situation is, you don't have to settle for a smile you aren't comfortable showing off. Keep reading to learn three ways your dentist can brighten any gray or stained teeth you may be struggling with.
#1: Professional Teeth Whitening
One of the most popular and cost-effective methods for improving the shade of your smile is teeth whitening. This treatment option is much more reliable than store-bought products, as your dental team will only use professional-grade bleaching agents to brighten your smile. You can either choose between an in-office procedure that'll improve the shade in a single visit or wearing a custom-whitening kit that'll take a couple of weeks to complete. While this treatment is effective for most common stains, it might not be the ideal solution if you're struggling with intrinsically gray teeth.
#2: Dental Bonding
Dental bonding is another cost-effective procedure that is designed to enhance your smile so you can achieve your dream look. By using tooth-colored composite resin, your dentist can upgrade the color, size, and shape of any affected teeth to beautify them. This is a reliable way to cover up most minor dental flaws, including gray or discolored pearly whites. Once the material has been sculpted exactly to match the rest of your teeth, your dental team will harden it so that you can enjoy the results. With proper care and regular visits to your dentist, you should expect your brand-new smile to last about 10 years before you'll need a touchup.
#3: Veneers
If you want a longer-lasting and more comprehensive solution for enhancing your teeth, then you'll want to consider getting veneers. These porcelain shells are super-thin and can be bonded to the front surfaces of your smile to mask multiple dental imperfections simultaneously. This treatment does come with a much higher upfront cost compared to the other two options, as it involves a minor procedure to remove a tiny amount of tooth enamel for the layers to fit. Even so, your veneers will provide a more effective way for improving the color, size, and shape of your teeth. Not only will they tend to last 15 years or more with proper care, but the material will also offer a nearly permanent whitening treatment.
So, if you're interested in addressing stains or discoloration in your teeth, be sure to keep these cosmetic options in mind. Speak with your dentist, and they'll help determine which solution is best for you!
About the Author
Dr. Afshin Azmoodeh earned his dental degree from the Texas A&M College of Dentistry and has nearly two decades of experience. He's undergone countless hours of continuing education and is an active member of the American Dental Association. He provides a long list of advanced and high-quality services, including dental bonding, teeth whitening, and veneers. If you'd like to schedule a consultation, visit his website or call 972-820-7294.