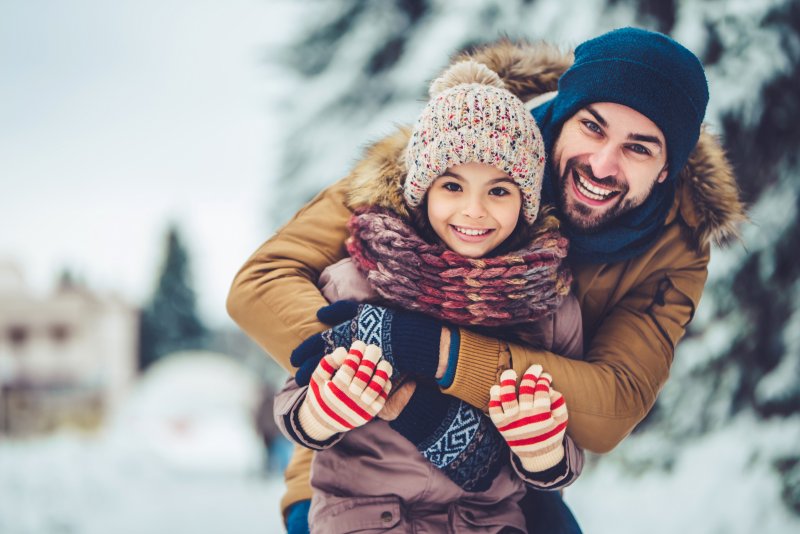 The holidays are some of the most exciting parts of the year. Similar to most families, you likely enjoy munching on your favorite delicious meals during the festive season. However, when it comes time for scheduling a dental checkup, many people are surprised to discover they've developed a cavity over the holidays. Read on to learn why this time of year isn't very good for your oral health and ways you can prevent complications while spending time with your loved ones!
What Causes Oral Health Issues During the Holidays?
While you might typically enjoy all the fun games and gift-giving traditions during the festive season, there are various foods, drinks, and habits that can negatively impact your smile. Here are several reasons the holidays can be detrimental to your smile:
Frequently snacking throughout the day can accumulate bacteria and result in decay and cavities, as saliva production won't be sufficient to wash away harmful particles.
Forgetting to practice proper oral hygiene, such as brushing, flossing, and rinsing in the morning and before bedtime.
Munching constantly on sugary treats can weaken your protective enamel and result in developing cavities.
It may be tempting to forego your normal dental hygiene routine or overindulge in sweets while having your holiday fun, but preserving your teeth should be a priority this time of year. Since oral health issues like gum disease and cavities develop quickly, you'll need to keep your pearly whites clean and be mindful of your daily habits. If not, you may end up requiring costly restorative treatment later on.
Tips for Reducing Your Risk & Ensuring Healthier Teeth
Although the holiday season can potentially wreak havoc on your oral health, it doesn't mean you'll have to hold off on your favorite seasonal dishes and snacks. You can still enjoy quality time with your loved ones as long as you practice the following measures:
Maintain a proper oral hygiene regimen twice a day, which includes brushing, flossing, and rinsing with fluoridated mouthwash.
Eat healthier meals like fruits, veggies, turkey, yogurt, milk, cheese, dark chocolate, and even gingerbread cookies.
Drink plenty of water during your meals, which promotes saliva production and washes away food particles and bacteria.
Minimize overindulgence in stain-causing foods and drinks like soda, coffee, tea, decorated sugar cookies, and berries.
Refrain from sugary and acidic foods like candy canes, caramel, hard/sour candies, soda, and white wine.
Avoid snacking throughout the day.
You don't have to go through the holidays without enjoying your favorite meals and snacks. Keep these tips in mind, and you should preserve a happy and healthier smile in the long run!
About the Author
Dr. Afshin Azmoodeh studied at the Texas A&M College of Dentistry. He's also a member of the American Dental Association and regularly seeks continuing education to expand his skills and techniques. He provides a wide selection of high-quality services, including dental checkups/cleanings, fillings, and periodontal therapy. If you'd like to schedule an appointment, visit his website or call 972-820-7294.