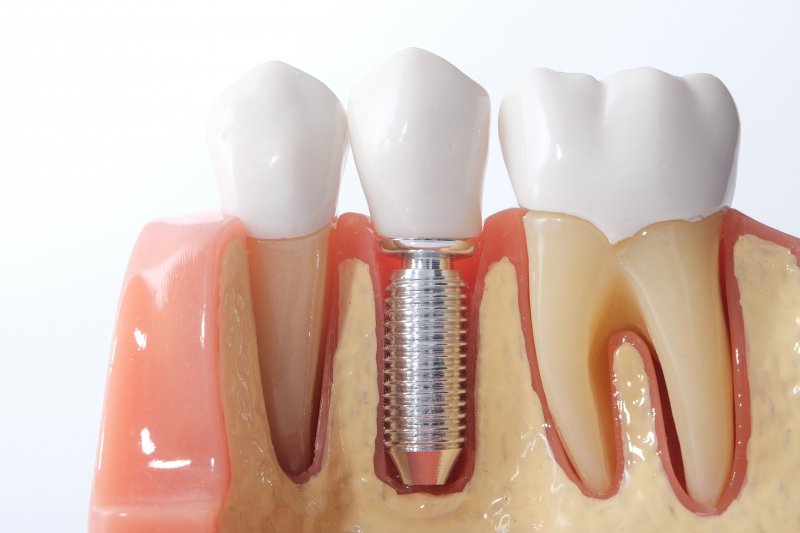 Are you excited about chowing down on your favorite meals this Thanksgiving? From good health to spending time with loved ones, there are plenty of things to be thankful for this holiday season. This is particularly true if you've undergone dental implant treatment to rebuild any missing pearly whites. Read on to learn five reasons this tooth replacement option makes the top of the list of things to appreciate!
Reason #1: You're Free to Eat Your Favorite Meals
Do you like munching on various holiday treats, like pumpkin pie and turkey? Unlike traditional restorations like bridges and dentures, you won't have to worry about holding back on any meals with dental implants. Not only do they rebuild your teeth from the roots up, but they'll also return 80% or more of your natural biting power. This means you'll be free to enjoy foods like corn on the cob, pecan pie, and turkey legs without worrying about your smile shifting out of place.
Reason #2: You Can Preserve a Strong & Healthy Jawbone
Whenever you lose teeth, your jawbone and facial muscles will begin to shrink due to a lack of stimulation in the bone tissue. If left untreated, this can lead to a more aged or shrunken appearance as well as further tooth loss. Dental implants can stimulate circulation into your jawbone, promoting healthy bone tissue for a solid foundation for your new teeth. You'll be able to preserve a more youthful facial structure for decades or even a lifetime with proper care.
Reason #3: They'll Help Prevent Future Oral Health Issues
The last thing you want is your holiday disrupted by a dental emergency. Dental implants can promote ideal oral health, as they'll function like normal teeth and won't have an increased risk of developing problems like mouth infections, tooth decay, and gum disease. They're also much simpler to clean and maintain, allowing you to avoid oral health issues much easier in the long run.
Reason #4: You Can Show Off a Confident Smile
Traditional restorations can sometimes slip or pop out of place while eating or talking. Since your dental implants will be directly anchored to your jawbone, you won't have to worry about accidental slippage. You can feel significantly more confident showing off your new pearly whites when it comes time for group photos!
Reason #5: Your New Teeth Can Last for Decades
Dental implants are made out of titanium posts and porcelain restorations. This makes them stronger and more durable than most other tooth replacements. While traditional options like dentures and bridges will need to be replaced after several years, you can expect your implants to last decades to a lifetime with preventive care.
There's plenty to be grateful for when restoring your smile with dental implants. Consult your dentist if you're interested in this treatment, and they'll be glad to determine if this is a viable option for you!
About the Author
Dr. Moses Shin received his dental degree from the Tufts School of Dental Medicine in Boston, MA. He's also a proud member of several organizations like the American Academy of General Dentistry and the Texas Dental Association. He provides a multitude of high-quality and comprehensive services, including dental implants. If you'd like to schedule a consultation, visit his website or call 972-820-7294.