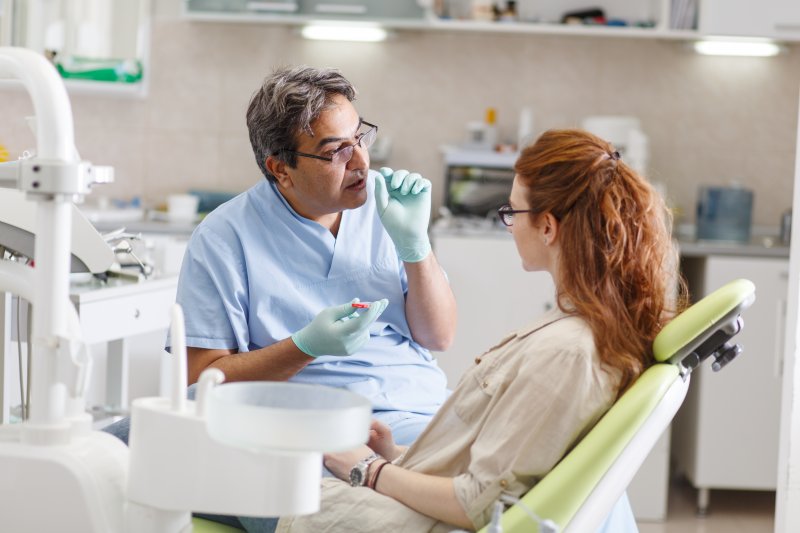 Finding the right dentist isn't easy, especially when moving to a new city. But if you've been a patient at Epic Family Dentistry and are preparing to relocate to Plano, you're in luck, as Dr. A is a dentist in Plano who also leads a qualified team at his Legacy Trails Dental location. But what if your move is elsewhere and there are no "sister practices" to rely on? Here are a few questions you should ask when conducting your search for a new oral healthcare professional.
What Types of Services are Available?
As you settle into your new home and begin to search for a "dentist near me," one of the key areas to look at is whether they offer comprehensive dental care. While this can mean different things to different people, if you have a family, you will want someone who can provide available services to both children and adults. It's also beneficial if this individual does most, if not all, of their dental work under one roof. Not only does this cut down on referrals, but you'll have the additional comfort of seeing the same team no matter the type of procedure.
Are Dental Emergencies Accepted?
At Legacy Trails Dental, their team believes in providing prompt service, no matter when a dental injury occurs. Whether it is during business hours or on the weekend, make sure the dentist you choose accepts emergency patients and offers solutions for proper at-home care.
Are They Involved in the Community?
Finding a dental professional who enjoys helping those in the community can make a big difference. As a patient, it can give you added comfort knowing they are committed to remaining in the area and playing an active role in seeing it succeed. Not to mention, having a dentist who is involved with different organizations and events in town can make it easier to find someone you like and refer them to others once you are more comfortable.
Do They Offer a Variety of Payment Options?
If you have dental insurance, it's important to find out if they are in-network with your plan. This can save you lots of money in the long run. But if you need a more complex procedure or are uninsured, it can be helpful to know if they offer alternative payments methods of financing to decrease your out of pocket expenses or help you stay within your budget.
Are There Reviews You Can Check?
If you rely on the recommendations and reviews of others, visiting Legacy Trails Dental's website can serve as a valuable resource. Not only will you find reviews listed on Google, Angie's List, Facebook, and Yelp, but you'll have the opportunity to leave your own. Knowing how others view your prospective dentist can be a make it or break it deal.
Compiling your questions ahead of time will help you swiftly move through the process of finding a dentist in no time. If Plano is your final spot, you can trust you'll receive excellent care from Dr. A at Legacy Trails Dental.
About the Author
Dr. Afshin Azmoodeh, commonly referred to as "Dr. A," has been caring for the residents of Richardson, TX, for more than 20 years. Earning his dental degree from Texas A&M College of Dentistry, he leads a qualified team of professionals at Epic Family Dentistry in Carrollton as well as Legacy Trails Dental in Plano. As a qualified, trusted, and respected dental professional, Dr. A enjoys building relationships with his patients and improving smiles every day. If you are looking for a dental professional to take care of your oral healthcare needs, contact us at (972) 820-7294.