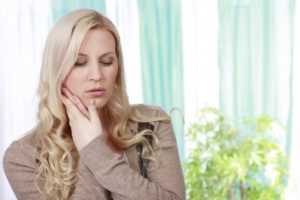 With the threat of COVID-19 still looming, one of the last things anyone wants to endure right now is a dental emergency. However, the fact of the matter is that nearly 20% of Americans will face one this year, so it's important for you to know how to properly respond, especially during the COVID-19 outbreak. With most of America shutdown, why shouldn't you just visit your local ER to get the help you need? Read on to get the answer from an emergency dentist in Carrollton.
Most Dentists are Open for Emergency Care
In an effort to slow the spread of COVID-19, dentists around the country have temporarily stopped performing preventive (checkups and cleanings), cosmetic and some restorative procedures. However, many are still providing emergency dentistry. Therefore, if you have a toothache, lost restoration, dislodged tooth or some other form of dental mishap, your local dentist should be the first person you call.
What is Considered a Priority Now?
The American Dental Association (ADA) has established some guidelines for the types of procedures that should be given priority while Americans shelter in place. The following should be treated or responded to:
Biopsy of abnormal tissue
Severe dental pain from pulpal inflammation
Post-operative osteitis (also referred to as dry socket)
Dental trauma with avulsion/luxation (tooth dislodgement)
Tooth fracture resulting in pain or causing soft tissue trauma
Dental treatment required before receiving critical medical procedures
Abscess or localized bacterial infection resulting in pain and swelling
Pericoronitis (gum tissue inflammation around a partially erupted molar)
Final crown/bridge cementation if a temporary restoration is lost, broken or causing gingival (gum) irritation
Why You Should Avoid Hospitals
With hospitals overrun with patients who are potentially infected with COVID-19, visiting unnecessarily could add to the traffic jam, increase your chances of being infected or expose others to the virus. By visiting a dentist, instead, you can get the help you need while also helping to control the spread of COVID-19.
Are There Any Exceptions to the Rule?
There are two types of dental emergencies that may require an immediate visit to the hospital:
A Broken Jaw – If you suspect you have a broken jaw, it can affect more than just your occlusion (bite). It could also inhibit your breathing. Thus, it's even more important to expedite the treatment process.
Uncontrollable Oral Bleeding – If you have a soft tissue laceration, and the bleeding continues for more than 10 minutes, even after you've attempted to stop it, then it could potentially become life-threatening.
While the ER is the best place to handle these rare occurrences, for all other dental emergencies during and after the COVID-19 crisis, your best choice for treatment is a dentist in Carrollton. By taking the appropriate action, you can fully recover from a dental emergency and move forward with a productive and healthy life!
About the Author
A graduate of Texas A&M College of Dentistry, Dr. Afshin Azmoodeh has been a fixture in the Carrollton area for over 20 years. He understands that during these tough times you need to know that you can count on your dentist to provide the care you need when an emergency flares up. Thus, Dr. Azmoodeh offers top-notch care, even during the COVID-19 crisis, at Epic Family Dentistry. He can be reached for more information through his website.